Our approach to working with clients involves 5 steps process. We work for our clients and want them to be successful in achieving their Canadian dream. Below are the steps we follow while working with the client and you will see how we make your immigration process simple.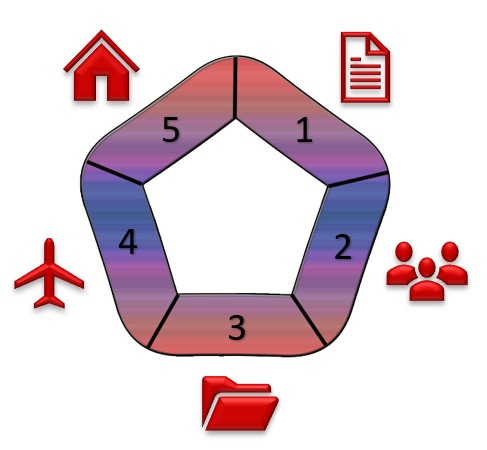 1Step-1: Initial Assessment
Currently, there are more than 60+ immigration programs for Canada, and it is crucial that the right program(s) is identified for you. We take this seriously and assess your profile thoroughly to determine program(s) you will qualify for and discuss with you the most effective pathway to Canada. This way you are on the right path towards achieving your immigration goal.
2Step-2: Preparing your file
Once you have known your immigration programs(s) and decided to take the next level, we do a formal agreement and put everything in black and white like what services will be provided by us, payment structure, refund policy etc.
We then prepare an action plan and walk you through it to best prepare your file. This stage involves a lot of work and we closely with you to ensure you have success at the end. When your complete application is ready, it is reviewed by our chief consultant to make sure everything is correct.
3Step-3: Application submission
At this stage, we submit your application to the Canadian government. We then regularly keep track of your application status, respond to any issues or inquiries made on your file by immigration officer and keep you posted on the progress of your application.
4Step-4: Pre-departure counselling
CONGRATULATIONS! Now that your application is successful, and you are planning to move to Canada, you will need to get ready for the next important phase - Settlement Process.
We provide you with counselling for important information and resources so that you are well prepared and can move to Canada with confidence.
5Step-5: Settlement in Canada
You are now in Canada, and we want to see you well integrated in Canada. There are many things to do and to get familiar with while you are settling in Canada. Should you need any help for your settlement in Canada, we can provide you with exclusive and personalised settlement services for a small additional fee.