Canada is a leading destination for international students. Canada hosts some of the world's top research facilities and academic institutions. Studying in Canada will give you access to excellent education in a multicultural environment where you will learn from leading teachers in world-class modern facilities that inspire innovation, progress and forward thinking.
No matter what level of education you pursue, overall cost of studying in Canada for international student is lower than in other countries like the United States, the United Kingdom and Australia.
Most of all you will earn globally recognized and respected qualification that will set you on the path to a successful career.
Education System in Canada
Primary and Secondary Schools: 
Schools that teach students from up to grade 12 are called Primary and Secondary Schools in most provinces and territories.
Colleges, Universities, Private career colleges and vocational/technical schools are called Post-secondary schools.
Work closely with Canadian industries and businesses to ensure that their programs are up to date with the changing workplace and employers' requirement. Canadian college programs offer variety of options in the professional and technical areas like business, hospitality management, health, information technology, engineering, design, technology, sciences, agriculture, broadcasting and many more.
Prepare graduates with the ability to think critically, to be adaptive to emerging technologies, to become leaders in professional fields and to seek solutions in research. Whether you want to become an artist, economist or the world's leading nanotechnologist, Canada's university system has all the options for your best interest.
Do you know that Canadian universities have been incubators for innovation such as the BlackBerry phone, flat-screen technology, SMART boards, and IMAX film?
Canada has been ranked amongst one of the top international study destinations. Below are the few of many reasons why you should study in Canada?
One of the biggest reasons to study in Canada is the quality education which is amongst the highest in the world. Canadian degree, diploma and certificates are globally recognized and equivalent to those in the USA, the UK and Australia meaning you'll be earning a high-quality education that is going to open new paths for your future and benefit you in a big way in life.
Overall cost of study plays a major role when it comes to studying abroad. In Canada, tuition fees combined with cost of living for international students are comparatively lower than in other top study destinations such as the USA, the UK and Australia. The cost of going to school in Canada is affordable and you'll earn globally recognized qualifications that will set you on the path to a successful career.
Studying abroad can be anyway expensive - No Matter What ! But the best part is that eligible international students in Canada can work on campus and/or off campus up to 20 hours per week during the regular academic session and full time during scheduled breaks (summer vacation, Christmas holidays) without needing a work permit.
Immigration Opportunities
Canadian government has developed programs that lead students to become Permanent Resident after they finish their studies in Canada. Eligible students can apply Post Graduate Work Permit which is an open work permit and can be valid up to 3 years depending on the length of their study program. This provides them with the opportunity to gain valuable Canadian work experience. There are programs at Federal and Provincial level that offer Permanent Residence to the eligible applicants having Canadian education or work experience.
Safe and peaceful environment
One of the biggest concerns about studying abroad is personal safety. United Nations has consistently ranked Canada as one of the best places to live in the world. Canadian law under 'The Canadian Charter of Rights and Freedom' ensures that all people living in Canada (irrespective of their status) are treated with the same respect, dignity and without discrimination.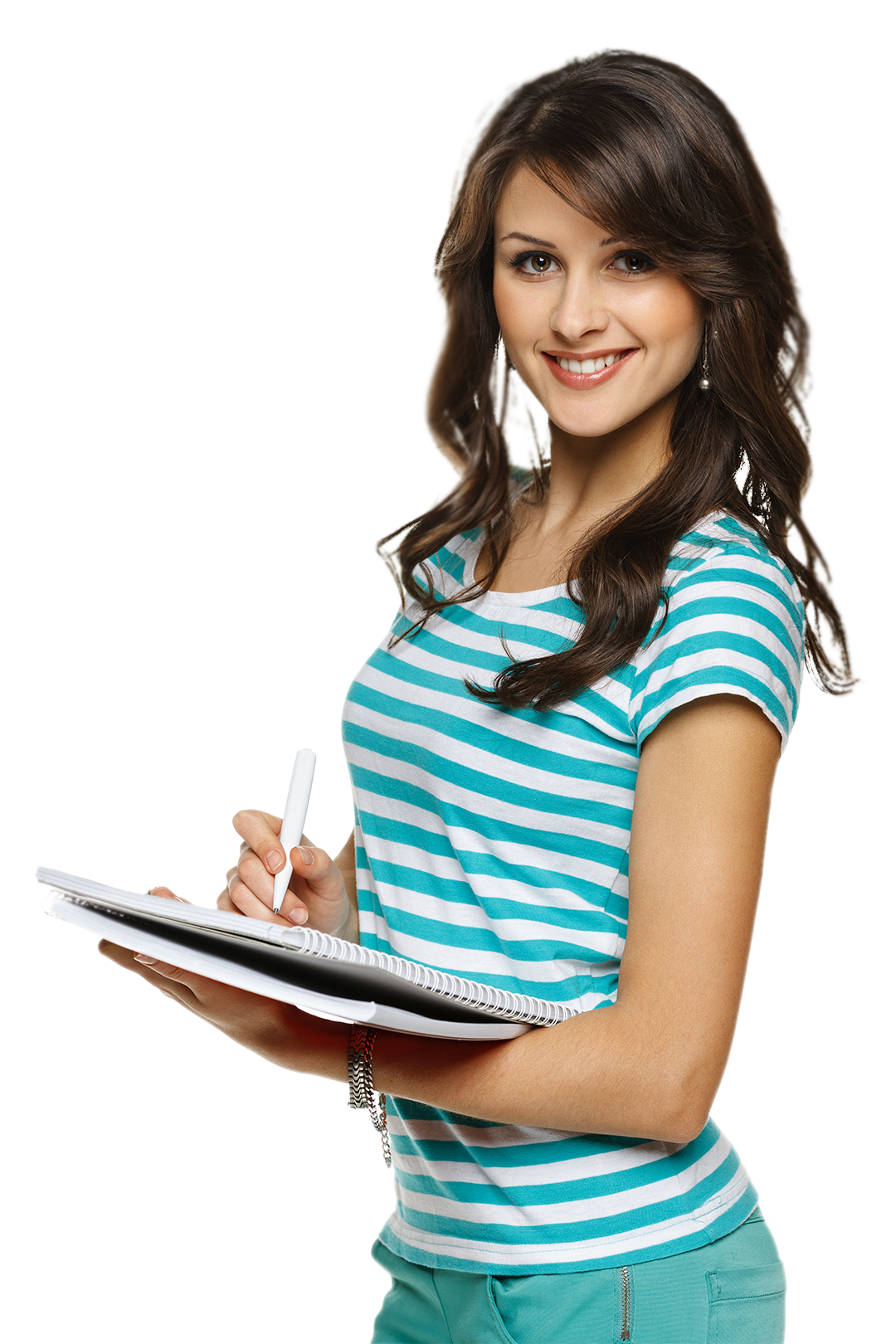 Study permit is required when your study program length is more than 6 month and at Designated Learning Institutions (DLI) in Canada. With a study permit, you also need either a Temporary Resident Visa (TRV) or an Electronic Travel Authorization (eTA).
You can apply for a study permit if you;
Have an acceptance letter from a Designated Learning Institution in Canada.
Have a valid passport or travel document
Can show that you have enough finance to pay for your tuition fees and living expenses while studying in Canada.
Intend to leave Canada after finishing the study program.
Are in good health and can complete a medical exam if required.
Obey the law and do not have any criminal record and do not pose a security risk to Canada.
Other requirements depending on the situation of individuals.
Under the Student Direct Stream, you can get study permit faster if you are a legal resident of India, Pakistan, China, Vietnam, Philippines, Brazil, Colombia, Cost Rica, Morocco, Peru, Senegal, Trinidad and Tobago, Saint Vincent and the Grenadines, Antigua and Barbuda. Even if you are a citizen of one of these countries but living in another country, you are required to apply through regular study permit application process.
To be eligible for Student Direct Stream, you must have following:
An acceptance letter from a Designated Learning Institution.
A proof of tuition fees payment for your first year of study.
A proof of Guaranteed Investment Certificate (GIC) of C$10,000.
A proof of your upfront medical examination from a panel physician.
A police certificate (depending on your country of residence)
A proof of your English or French language ability with a minimum score of;

6 in IELTS (International English Language Testing System) or
7 in TEF (Test d'évaluation de français)

Other requirements depending on individual's situation.
A study permit is normally valid for the length of a study program plus an extra 90 days or passport expiry minus 30 days if you are not able to finish your study before your passport expires.
You must apply to extend your study permit at least 30 days before your passport expires or you will finish your study later than you expected.
If you have applied before you study permit expires, you will be able to continue study under that same condition as your current study permit until you receive any decision.
If you did not apply for an extension and your study permit expired, you must stop studying and leave Canada. In some cases, you can apply to restore your status as a student. To be eligible, you must:
Submit your application within 90 days from the day you lose your status in Canada.
Keep meeting the requirement for your stay.
Have met all the terms and condition mentioned in your study permit and,
Pay the government fees.
How can Pentagon Immigration Help you?
At Pentagon Immigration Services, we have access to 150+ Canadian Universities/Colleges. We can provide comprehensive expertise for your course admission and study visa application. Our professional practice involves competent knowledge, honest advice and personalized services. We guarantee you the careful, error-free and strategic submission of your application so you have high likelihood of success. We stand by our clients and handle the entire process right from initial consultation to the final decision on your file. And this is not it, we care for our clients, that's why we provide them with pre-departure orientation and settlement services so they can be well integrated in Canada faster.
To know more about study visa, get in touch with us today!
Do I need a study permit for studying in Canada?
If your study course is 6 months or less in duration, you do not need a study permit however if your study is more than 6 months in duration, you need a study permit.
Who can represent my case for immigration to Canada?
Anyone who provides advice and representation on Canadian Immigration or Citizenship matters for a fee is required to be a member in good standing of ICCRC or Chambre des notaires du Québec or a Canadian provincial or territorial law society of Canada according to the Canadian law.
"Immigration Consultants of Canada Regulatory Council (ICCRC)" is the national regulatory body for 'Regulated Canadian Immigration Consultants (RCIC)'. An RCIC can advise you on Canadian Immigration matters and represent your case to "Immigration Refugee and Citizenship Canada (IRCC)"
Vaibhav Kalbhor is a Regulated Canadian Immigration Consultant (RCIC) R531255, a member of ICCRC in good standing and is authorized by IRCC to represent your interests in Canada Immigration matters.
IRCC does not deal with representatives who charge a fee but are not authorized. If you use such a representative, your file may be returned or even rejected.
Is proof of language proficiency required for a study permit application?
Most colleges and Universities need a proof of language proficiency in order to secure admission however it is not required to apply for a study permit unless you are applying through Student Direct Stream (SDS) program.
Can I use my IELTS General test result for study permit application under SDS program?
Yes, you can provide IELTS General test result instead of IELTS Academic test result for a study permit application submitted under Student Direct Stream (SDS) program provided you have minimum 6 band in each module.
Can I work while studying in Canada?
Yes! As an international student you can work off campus and on campus without needing a work permit however you can start working only after you have started your study in Canada.
You can work up to 20 hours per week off campus and more than 20 hours per week during scheduled break and on campus.